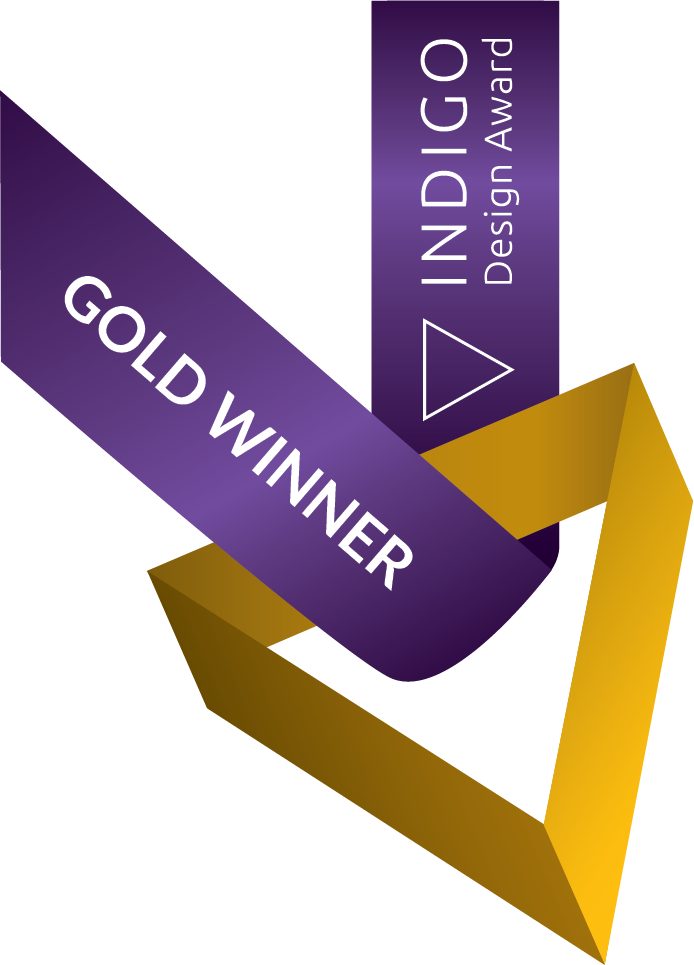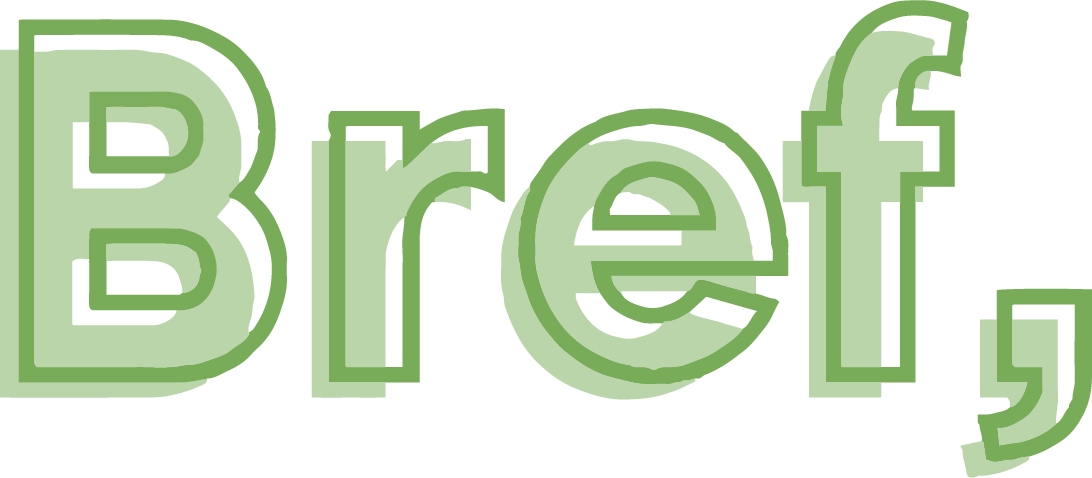 Encore Montréal Illustrations by Loogart
Bref is a Montreal-based boutique, gallery and event venue who's mission is to offer art and design lovers a unique shopping experience. Every month, they bring together, under a unified theme, exclusive articles created by local and international emerging artists and brands.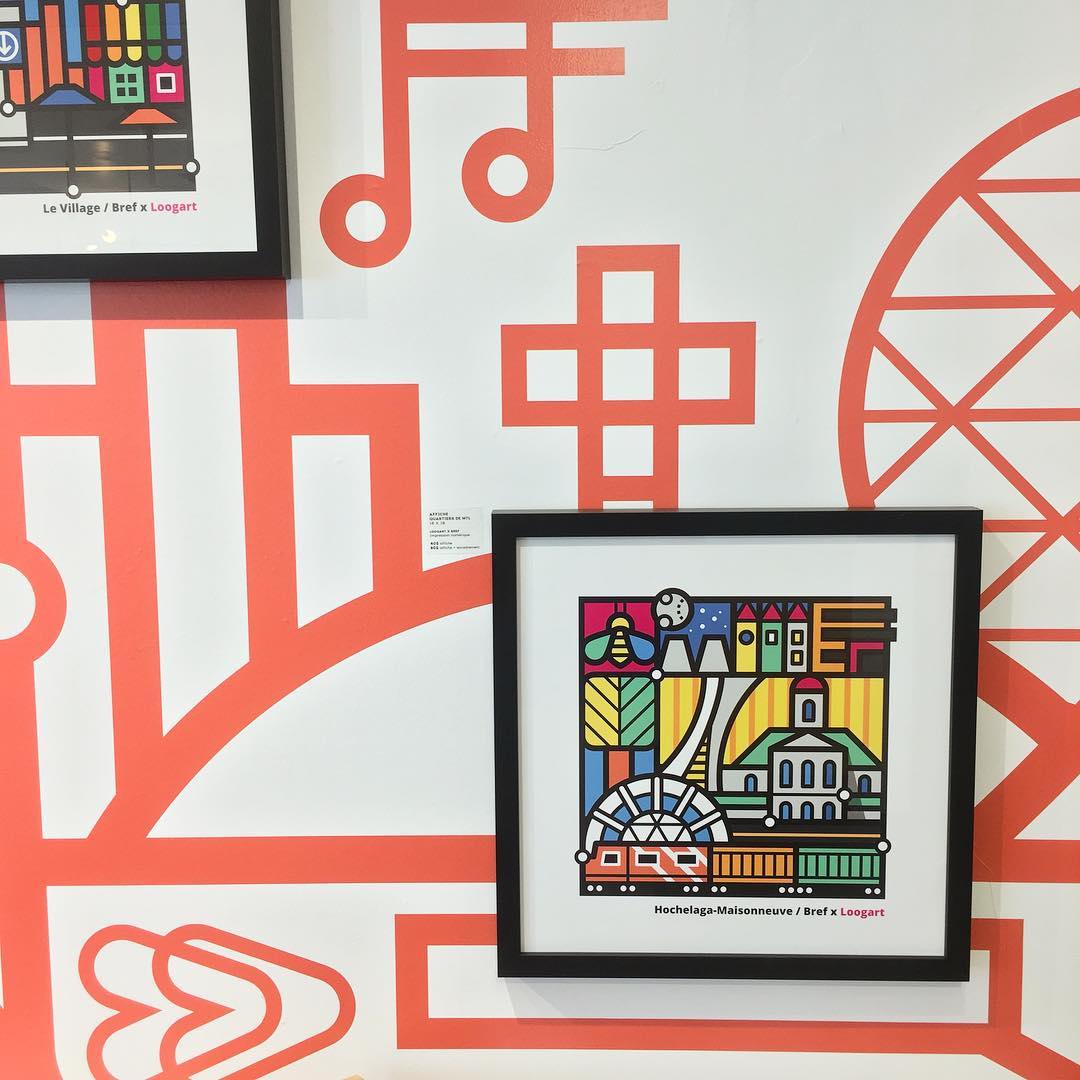 Bref x Loogart
Loogart was approached to be a part of the awesome "Bref, vivez Montréal!" theme, which complemented the 375th anniversary of Montreal. The partnership between Loogart and Bref was such an inspiring one. We created 8 new illustrations which would represent specific neighbourhoods in Montreal: Montreal Island, Little Italy, Mile-End, Le Plateau, Saint-Henri, Griffintown, Le Village and Hochelaga-Maisonneuve.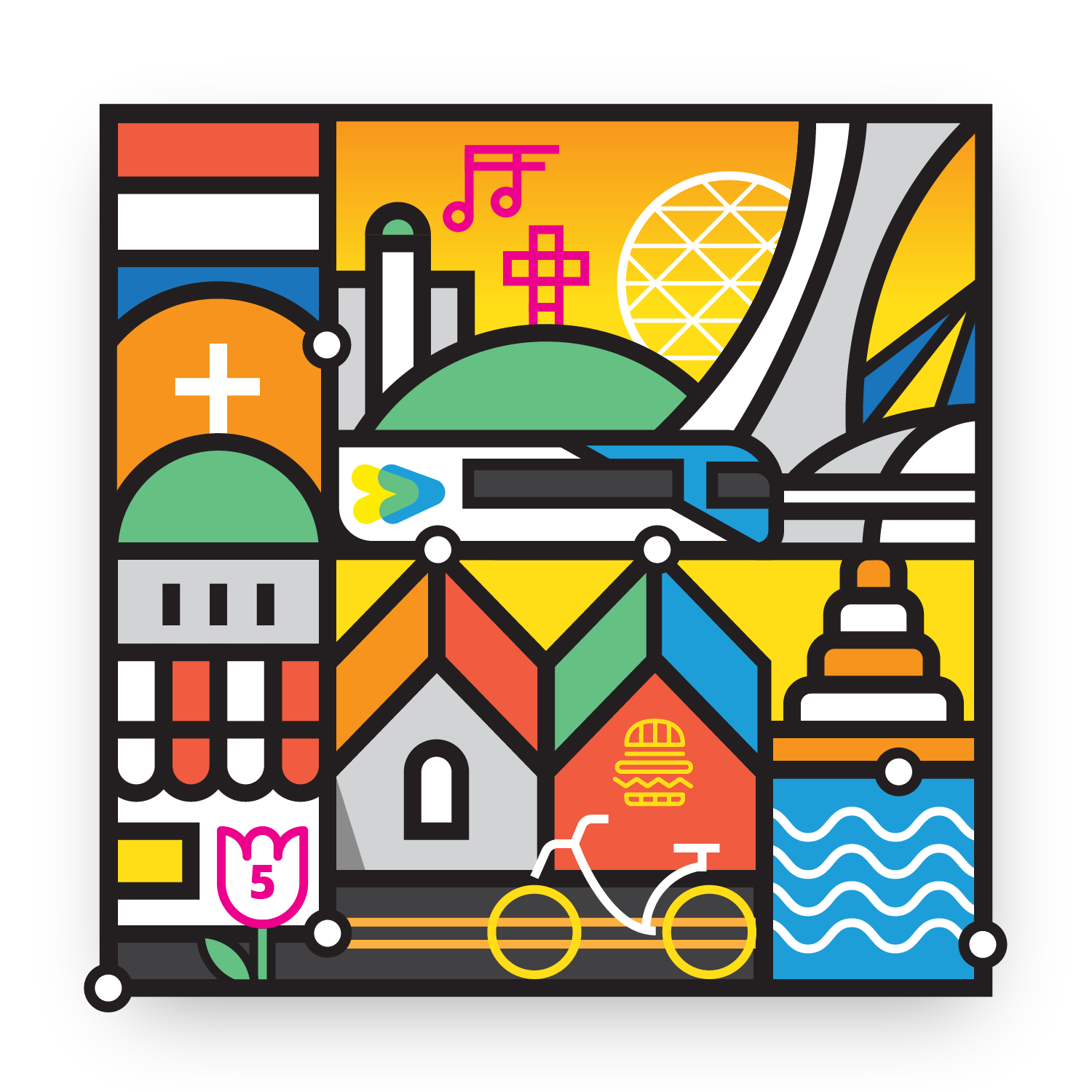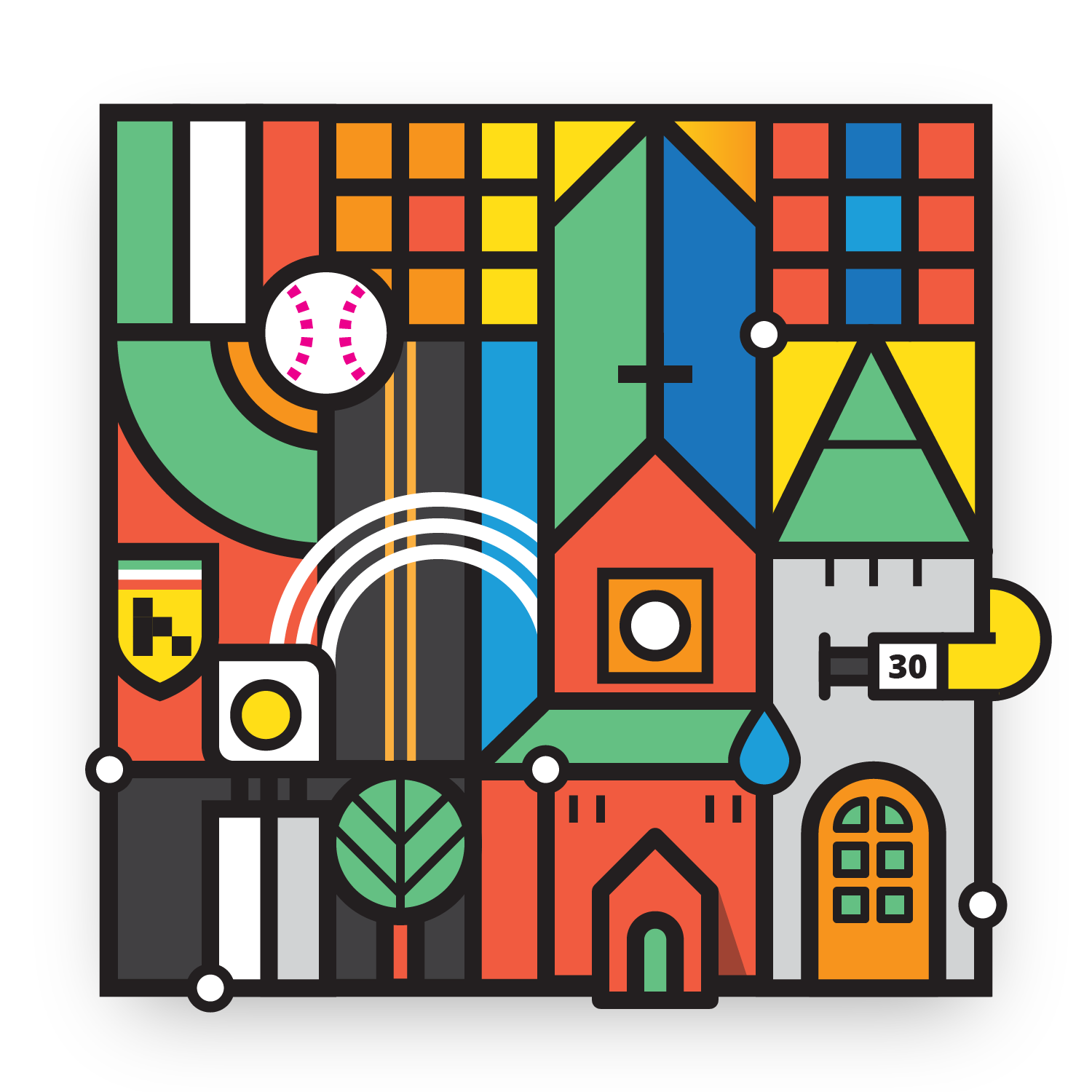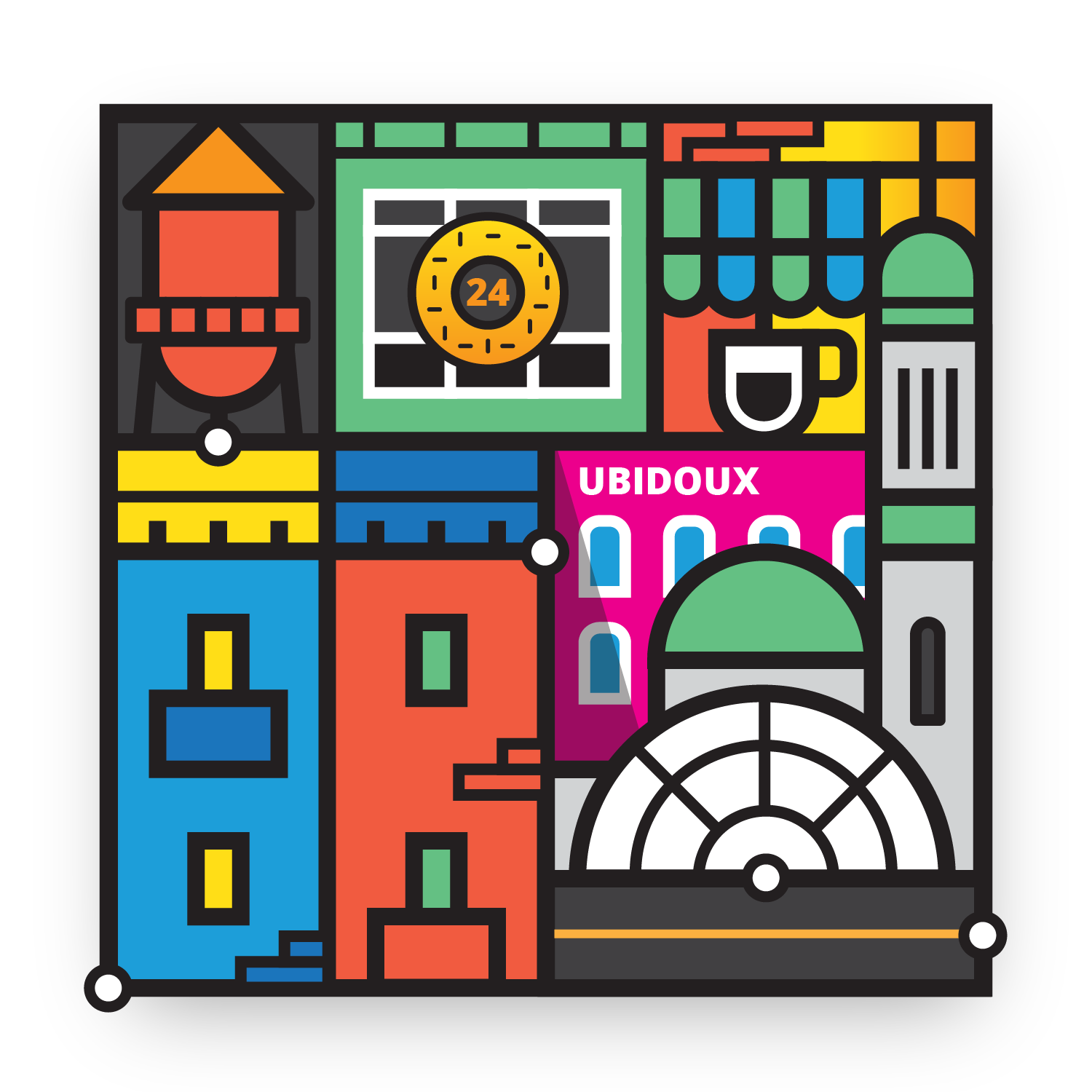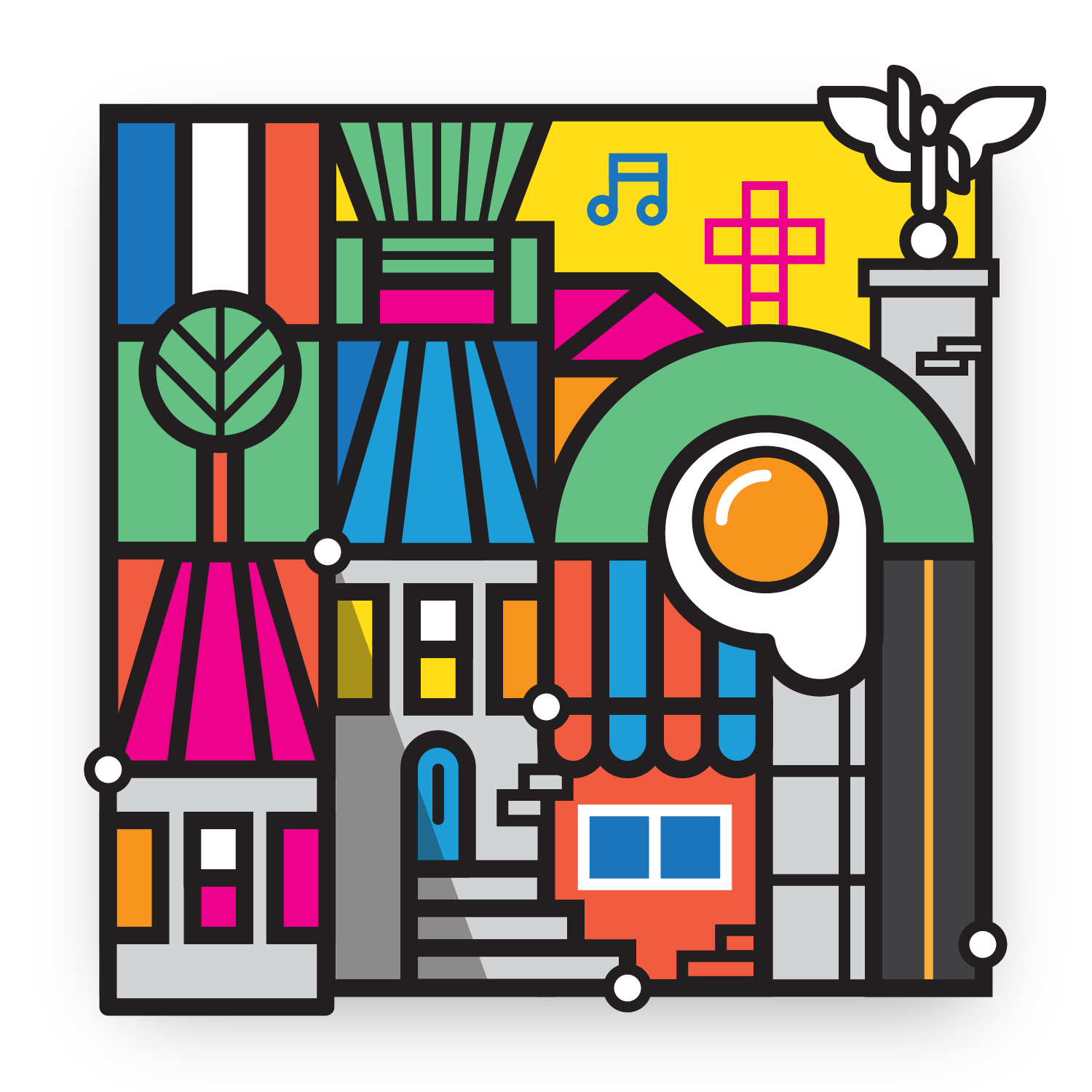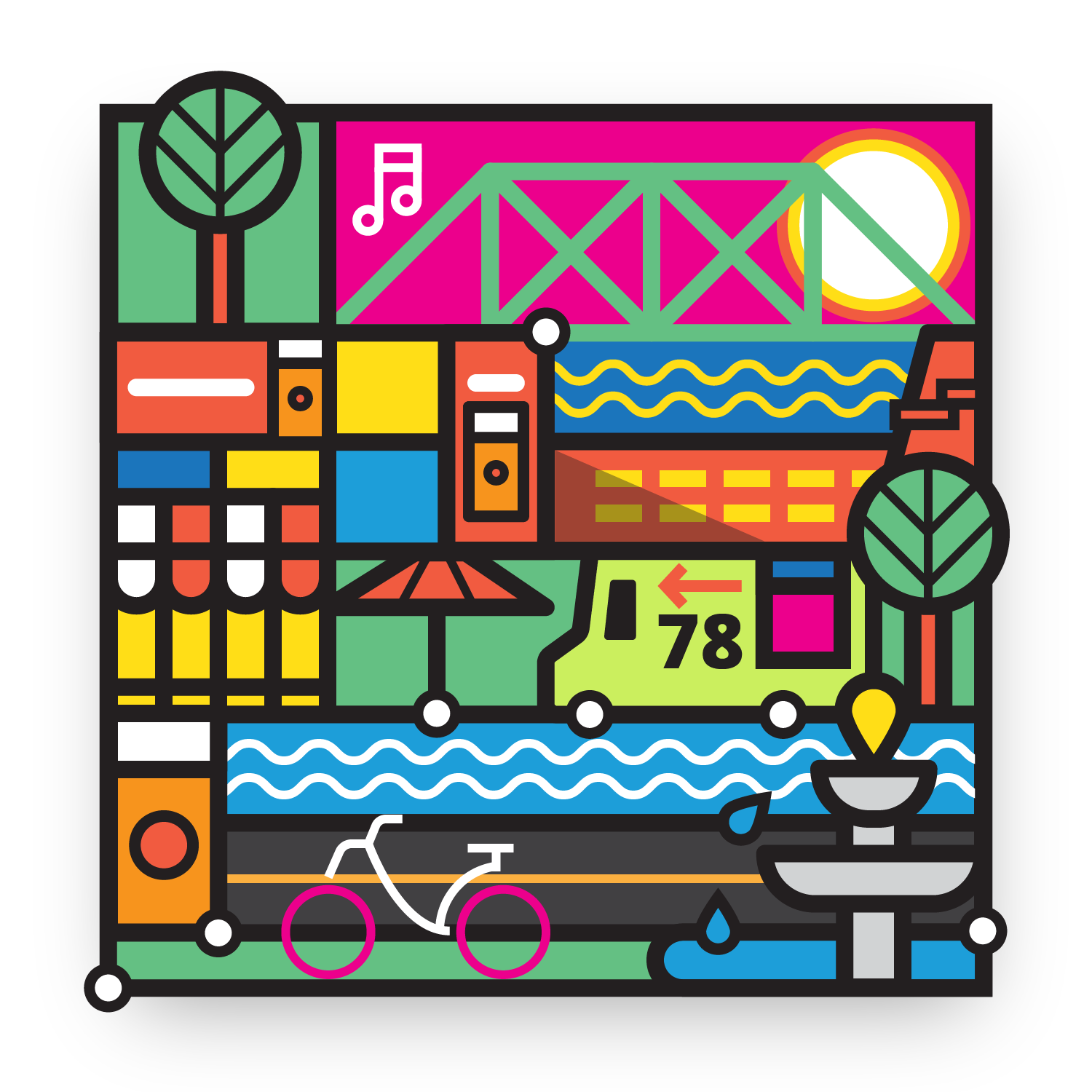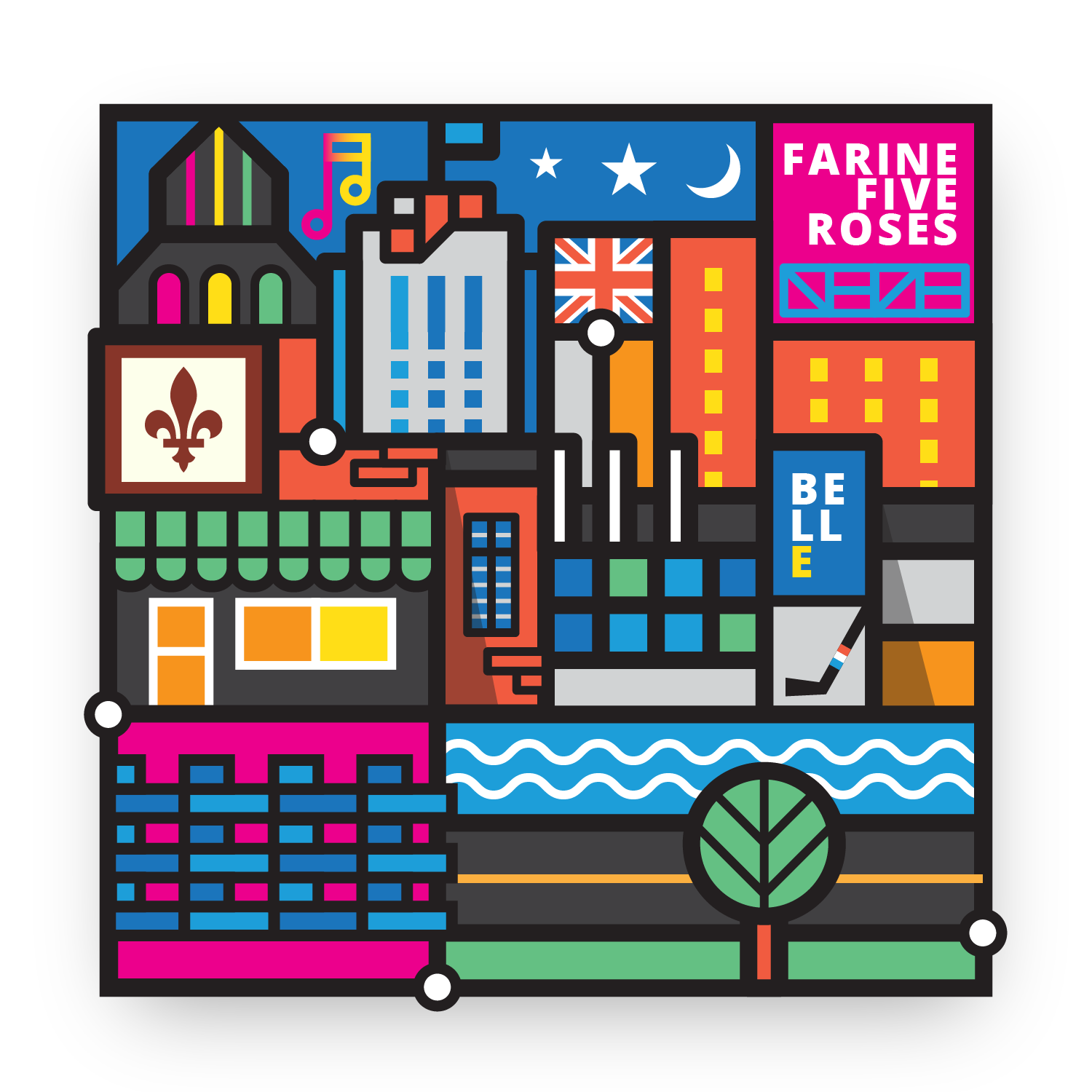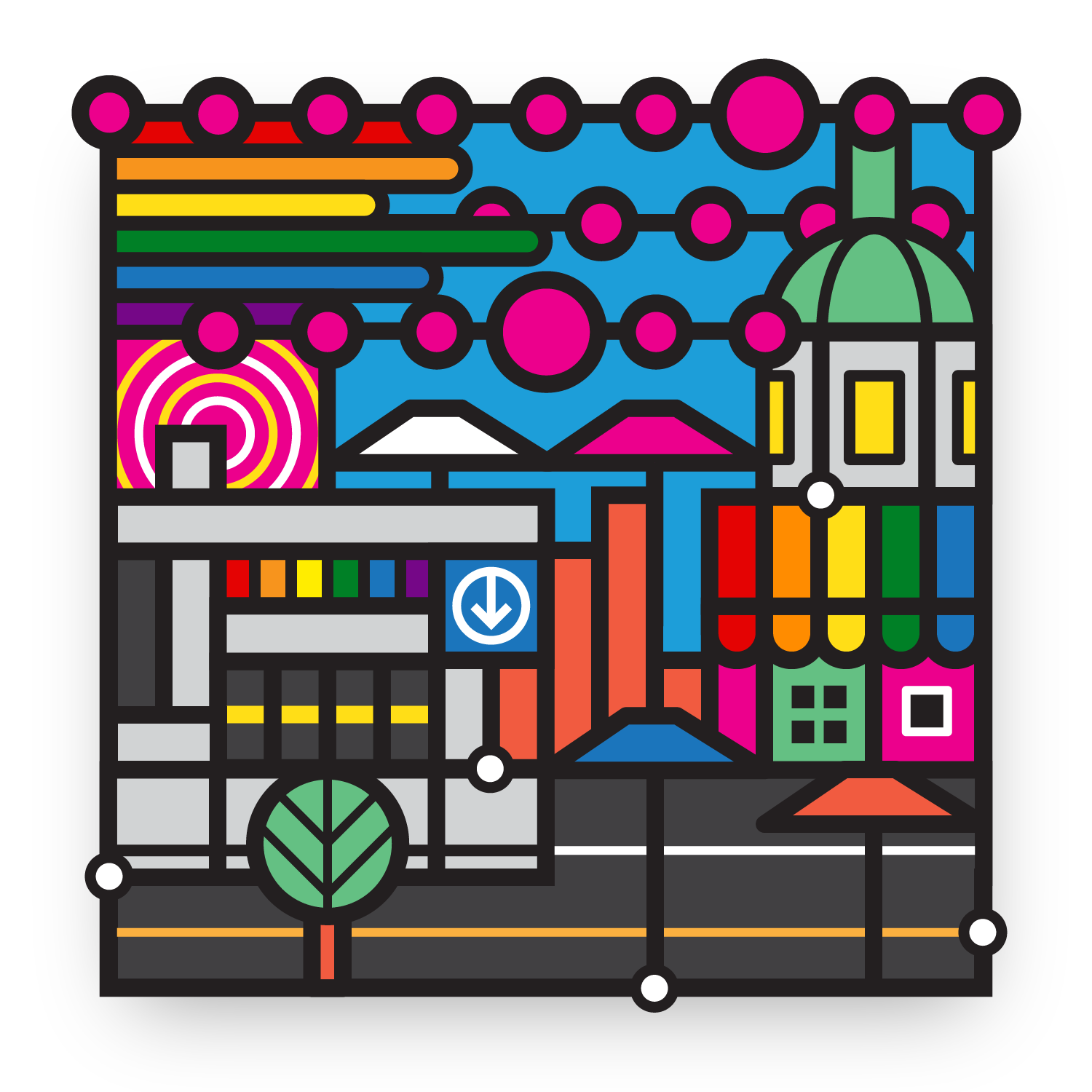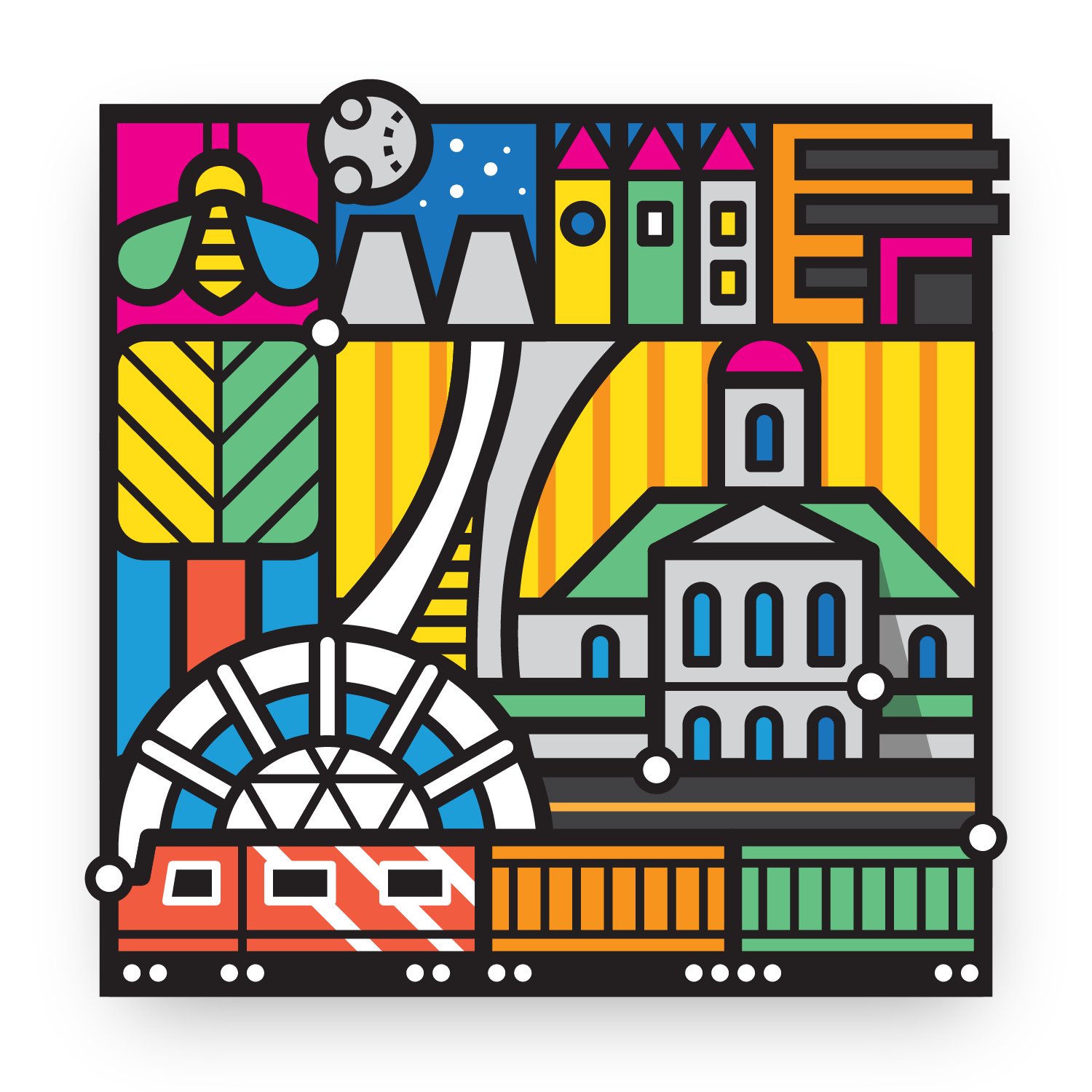 Illustration style
The illustrations were designed to fit a square which constrains the design area, thus requiring artistic simplification of the elements and landmarks within each one. Style consistency was implemented by building a limited colour palette and by style i.e. thick bold lines married with circular anchors - reminiscent of the original Montreal CityLine collection.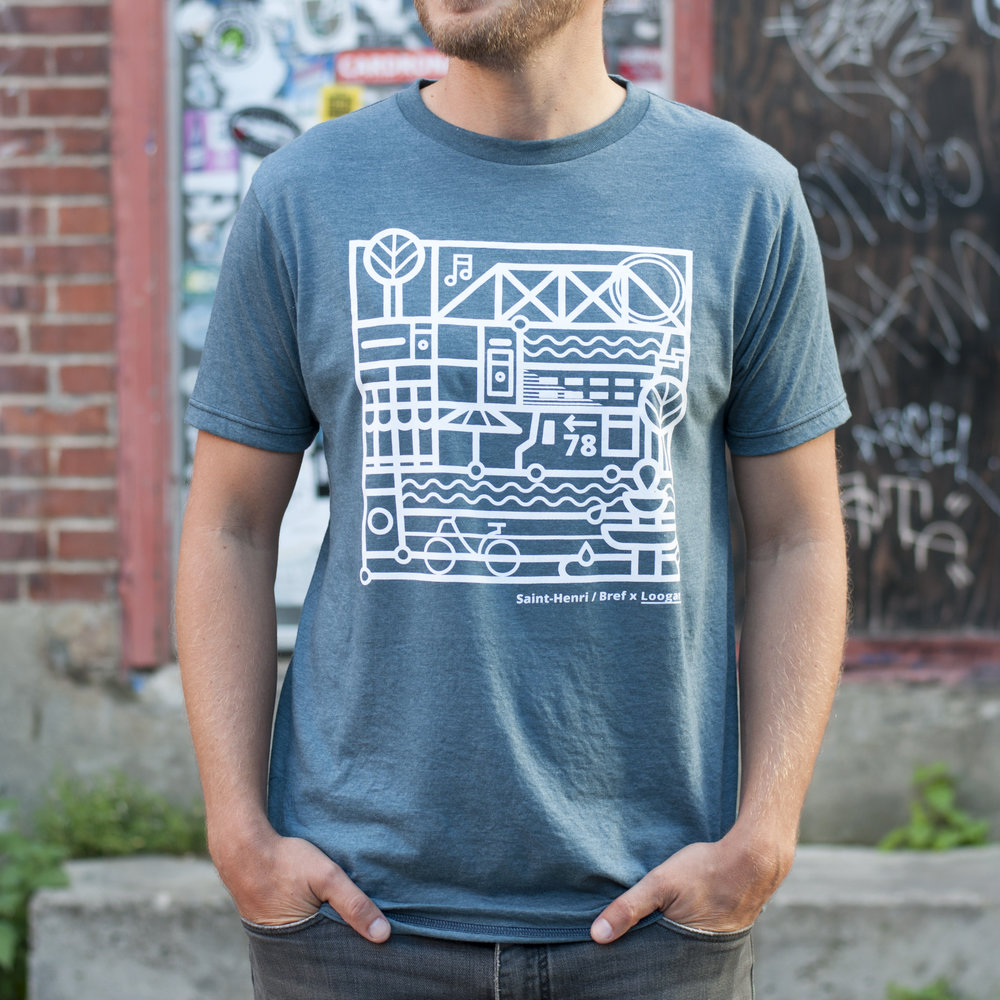 Photos of Bref MTL Products
Limited edition products were made through the Bref x Loogart collaboration which you buy directly at the gallery or via their online shop. These products include prints, t-shirts, stamps, drinkware and postcards.