Layered design
The cityscapes were then superimposed onto photographs of three different forms of coffee: latte, coffee bean and espresso. This created the underlying design of the marketing text.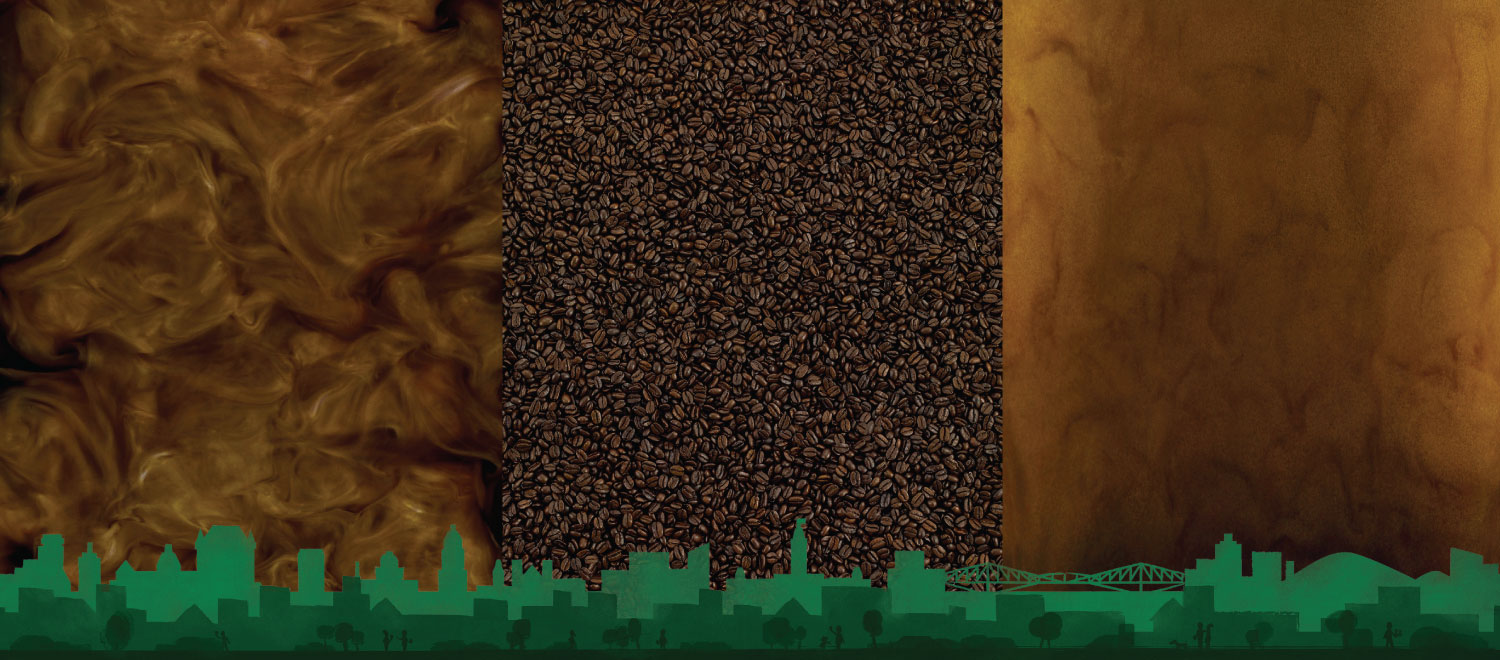 Additionally, I created 3 custom icons of a mug, a coffee bean and a cup to be used with the text.

The final artwork will include the coffee pattern photography, the cityscape illustrations, the icons, text written in a combination of two fonts dressed in white and the company logo.